Swank Web Hosting offers web hosting, email and domain services for personal and small business websites. All of our hosting packages are full-featured with everything you need to get the most out of your website. Swank Web Hosting has no set-up fees for our plans and a 30-day money-back guarantee.
Our Services
Hosting Plans
Starter
This plan is best for individuals who are just getting started with a small personal website or blog.
1024 MB (1 GB) disk space
100 GB monthly bandwidth
Host up to 2 websites on your account!
Payment options:
$10/month or $30/quarter or $110/year
Essential
Our most popular plan! This plan has plenty of space and bandwidth for most individuals or small businesses.
3072 MB (3 GB) disk space
200 GB monthly bandwidth
Host up to 5 websites on your account!
Payment options:
$15/month or $45/quarter or $165/year
Deluxe
This plan is best for bloggers or small businesses with lots of content and high traffic.
6144 MB (6 GB) disk space
300 GB monthly bandwidth
Host up to 10 websites on your account!
Payment options:
$20/month or $60/quarter or $220/year
Want the best deal? Sign up for one of our yearly plans. It's like getting one month free! We also offer multiple-year plans at an additional discount.
If you wind up needing a larger hosting plan, you can upgrade any time. We can also customize a plan based on your needs, contact us and let us know your site specifications and we'll create a plan just for you!
Managed WordPress Hosting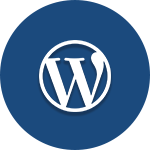 We adore WordPress and we're proud to say that all of our hosting clients have WordPress powered websites. But WordPress can have its downsides…
The main downside is that its core software, themes, and plugins need to be constantly updated to keep your site from being vulnerable to hackers and to make sure that you have access to the newest features that WordPress offers. We understand that not everyone has the technical ability, time or energy to dedicate to this kind of constant maintenance and that's where we come in!
All of our hosting plans include:

FREE installation of WordPress.
FREE blog migration from other platforms.
FREE WordPress upgrades so your site is always secure and up to date.
FREE plugin and theme updates.
FREE installation of a variety of plugins to keep your site safe from spam and brute force attacks, optimized for search engines and loading lightning fast.
Discounted rate for our Maintenance Plans
Discounted rate for our Website or Blog Design Packages.
Daily automatic file and database backups.
Email support and step-by-step tutorials for using WordPress.
All plans Include:

99.9% Uptime Guarantee
24 Hour Server Monitoring
Easy to Use Control Panel
1-Click WordPress Installs
WordPress Manager and Toolkit
Softaculous Apps Installer
File and Image Managers
Unlimited FTP Accounts
Plus:

Web-based Email with Spam Filtering
Mobile & Desktop Email Access (POP3, IMAP)
Email Forwarders & Autoresponders
Sub-domains and Addon Domains
Unlimited Domain Parking
Unlimited Domain Redirections
DNS Zone Editor
Password Protected Directories
And there's more:

Automatic Daily and Weekly Backups
1-Click Website Backup and Restore
Website Metrics
PHP 8.1.16 / 10.3.24-MariaDB
MySQL Databases & phpMyAdmin
PHP Version Manager
PHP INI Editor
Cron Jobs
Email Plans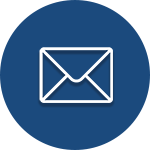 Do you need more space for email? Whether you're hosting your website with Swank Web Hosting or anywhere else, emails can take up a lot of space, especially if you send and receive large files. If you don't want your emails taking away your precious hosting space, we recommend signing up for a dedicated email plan.
All of our Email Plans give you an email address to contact your visitors, clients, partners, and/or customers. You will be able to send and receive email from a branded address like 'you@yourwebsite.com' and make sure that all of your communications look professional.
Email plans can be added to any of our hosting plans or can be purchased separately. You are not required to have a your domain registered with us to purchase an email plan.
OX App Suite
10GB mailbox storage
Custom email addresses (name@yoursite.com)
99.9% Uptime SLA
Premium Anti-Virus & Anti-Spam
Full-Featured Webmail
Mobile & Desktop Access (IMAP)
Shared Calendars, Contacts, Tasks
CardDAV & CalDAV
Payment options:
starting at $2.50/month or $7.50/quarter or $30/year
OX App Suite + Productivity
Everything in OX App Suite, plus…
25GB Mailbox storage
25GB Cloud File Storage
Online Office Suite
Create/Edit Word Docs
Create/Edit Spreadsheets
Create/Edit PowerPoint
Payment options:
starting at $4/month or $12/quarter or $48/year
Domain Registrations & Transfers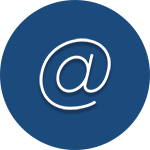 All hosting plans and email plans require a domain name. Don't have one yet? We can register one for you!
Domain registrations – $17.50/year*
Register a new domain with your hosting or email plan.
Domain transfers – $17.50/year*
Transfer your current domain to your new hosting or email plan.
ID Protection – $7/year
Available with all new domain registrations or transfers. Normally, anyone can look up your domain in the online WHOIS database and find your name, address, email and phone number. Adding ID Protection will keep all of your personal info private and away from spammers or online scammers.
*This price is for the most common domain extensions like .com or .net. Other extensions may cost extra. Price will be listed at checkout.
Check your domain availability »
SSL Certificates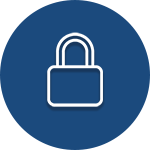 Secure your site and add trust and confidence for your visitors.
SSL Certificate for Personal Websites – $20/year
SSL Certificate for Business Websites – starting at $80/year
How to sign up: This option can be added to any domain or hosting order. Click the sign up button below to read more about our certificates and place your order.
Questions? Contact Us
Please use the contact form below and we'll get back to you within 24 hours. You can also email us anytime at hosting@swankwebhosting.com.
If you are a current customer, please make sure to provide your full name and URL.